The Blue Water Task Force and Avila Beach have had a productive symbiotic relationship going back at least seven years. The BWTF has been performing weekly water quality sampling testing at Avila Beach Pier and the San Luis Obispo Creek mouth since 2012 and maintains a data set for these sites going back to that year. In addition, we sample up San Luis Obispo Estuary and Creek at six different sites from the Creek Estuary and going east of Highway 101. Since the San Luis Obispo Creek ultimately flows into Avila Beach, we have Avila Beach well covered. Thanks to the generosity of the manager and staff of the Central Coast Aquarium in Avila Beach, all BWTF sample processing (from all 12 sites in mid to southern SLO County) are processed and analyzed for bacteria level count in the upstairs marine lab at the Aquarium. The test results are reported on the Chapter website every Friday morning. The Surfrider SLO Chapter BWTF has received $1000 funding grants from the Avila Beach Community Foundation for each of the two years, 2018 and 2019. These two grants have paid for all water testing supplies for the two Avila Beach sites (Pier and Creek mouth) for the entire two years respectively.
Because of this close relationship between the BWTF and Central Coast Aquarium, the Aquarium's Director of Programs, Travis Norton, invited the BWTF Program to present a half-day teaching unit on the importance of clean ocean water to elementary school age kids enrolled in the Aquarium's Sea Explorer's Marine Science Summer Camps. Niel Dilworth, BWTF Program Coordinator, took on the teaching challenge and presented this unit in each of the nine week-long Summer Camp sessions in 2019 beginning in mid-June and continuing to late-August.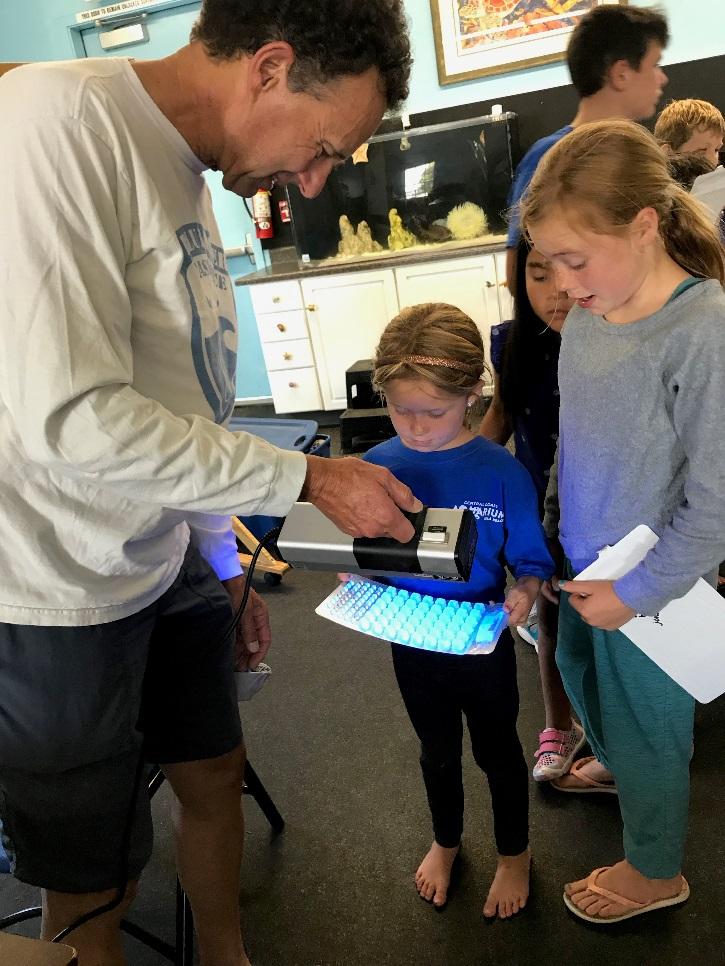 The Surfrider SLO Chapter is also involved in other activities at Avila Beach, including beach cleanups, installation of cigarette butt containers, and our 25th Anniversary Party and Clean Water Paddle in Avila Beach on October 12, 2019.