Jim Miers has been surfing, paddling, hiking, and enjoying California's beaches since 1978 when he set out to see every beach area in California. He completed that quest a few years ago by hiking parts of the Lost Coast. He has served the SLO Chapter for four years as historian, secretary, Vice Chair, and now Chair. Jim is Campaign Coordinator of the Save the Avila Coast campaign and represented the chapter on the Diablo Lands Working Group and the Diablo Decommissioning permit. He is actively involved in evaluating potential impacts to the environment and coastal users from various proposed renewable energy projects including the Morro Bay Offshore Wind Farm and the Vistra Battery Energy Storage System in Morro Bay and how these projects may affect the proposed Chumash National Marine Sanctuary. Jim has a law degree and a Masters in Environmental Policy and Management. Chair@slo.surfrider.org
Niel Dilworth is Vice Chair of the Chapter Executive Committee and coordinates the Blue Water Task Force for the Chapter. He is an architect with his own practice in San Luis Obispo and and swims with the Avila Dolphins four times a week at Avila Beach, so he is intimately familiar with the need for clean and safe ocean water. He joined the Blue Water Task Force in 2012 because of his concern about the cleanliness of the water he was swimming in. vicechair@slo.surfrider.org
Taylor Gullikson has served as Chapter Secretary for two years. She is also originator and Program Coordinator of the Chapter's Micro Plastics Task Force. She has a BS in Biology from Cal Poly and is a grant writer for an environmental consulting firm.
Tifnie LaCabe is a Certified Public Accountant and has served as the Chapter Treasurer since 2000. She enjoys visiting South County beaches with her teenage daughters and husband who regularly surfs.
Lance Wilson manages social media for the Chapter. He is an avid photographer, enjoys surfing and has experience managing social media and websites.
Brad Snook is program coordinator for the Chapter's KnowYourH20 program. Previously he served on the Executive Committee for over ten years, most recently as Chair. He focuses his Surfrider time on development of efficient, non-polluting water and wastewater plants and regularly provides recommendations to local public utilities. Brad is a key member of the currently active Dunes Alliance to better regulate off-road vehicle use. He is an articulate public speaker who advocates for Surfrider's ocean conservation views in various public meetings. His college degree in meteorology enabled him to serve as a program manager for 16 years at a Silicon Valley company which performed real-time ocean meteorological forecasts and transmitted current data to merchant ships. He is currently an Account Manager at a specialty custom wire products corporation serving a worldwide market. He has surfed for 40 years starting in Orange County. knowyourH20@slo.surfrider.org
Blue Water Task Force North Coordinator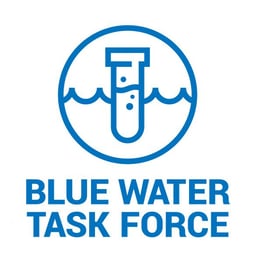 Steve currently serves as the Program Coordinator for the Blue Water Task Force/North, BWTF fundraiser, and member of the Chapter Executive Committee. He joined the Surfrider Foundation in 2000 and since that time has been active in the San Mateo County Chapter and the Capitol (Washington DC) Chapter, prior to transferring to the SLO Chapter in 2015. Steve has enjoyed time in the ocean since boyhood and decided to "give back" by joining and volunteering for Surfrider. He was educated in electrical engineering and served as a manager in a few Silicon Valley companies in the defense electronics sector where he learned the value of teamwork to accomplish meaningful objectives. He and wife Nancy have raised two boys and are now enjoying three grandkids. Occasionally he launches his longboard into the cool, blue Pacific and rides a few waves.
Rise Above Plastics Campaign Coordinator
Janine Kennel Rand is Campaign Coordinator for our Rise Above Plastics (RAP) campagn, which is designed to eliminate the impacts of plastics in the marine environment by raising awareness about the dangers of plastic pollution and by advocating for a reduction of single-use plastics and the recycling of all plastics.