Renewable Energy Projects on SLO Coast
Offshore wind energy refers to the use of wind turbines in the ocean to generate electricity. A group of interconnected wind turbines is referred to as a wind farm. As the U.S. seeks to develop renewable, homegrown, and cost-effective energy sources, we've seen a surge in proposed offshore wind energy projects.
As of October 2018, there is only one operating offshore wind farm in the U.S., but many new wind energy projects are being proposed, ranging in size from four to 100 turbines each. As this industry expands, it's essential to understand both the benefits and negative impacts offshore wind farms can have on our marine environment, coastal economies, and recreational use areas.
Given that offshore wind is such a new technology, offshore wind development projects are evaluated on a case-by-case basis by Surfrider's network of chapters. Surfrider Foundation actively seeks to communicate scientific information to the community to educate them about offshore wind development.
Ensuring Equitable and Sustainable Offshore Wind Solutions
SLO Surfrider promotes the socially and environmentally responsible execution of proposed offshore wind generation projects off of the SLO coast. It is our mission to advocate for the best interests of the ocean, wildlife and local economies during the green energy transition. We work alongside local and regional environmental, community-based groups, and meet with offshore wind companies to ensure that the interests of the affected communities are heard and issues with marine and wildlife are addressed. We are dedicated to acting in accordance with the Surfrider Foundation's rinciples of justice, equity, diversity and inclusion.
To achieve these goals we are working to develop educational materials for the public. We are building strong, resilient working relationships with other community groups and organizations to ensure that we are progressing into a green future in a way that lets all voices be heard. We will build our collaboration from the ideals we share, namely, to protect and serve our communities and our environment. We will collaborate using our shared knowledge, expertise, resources and collective opportunities.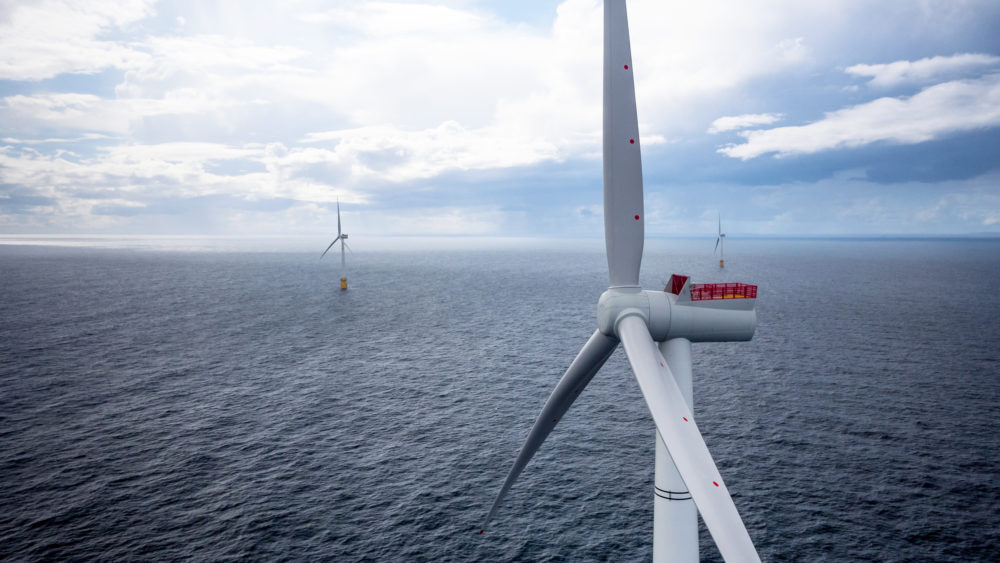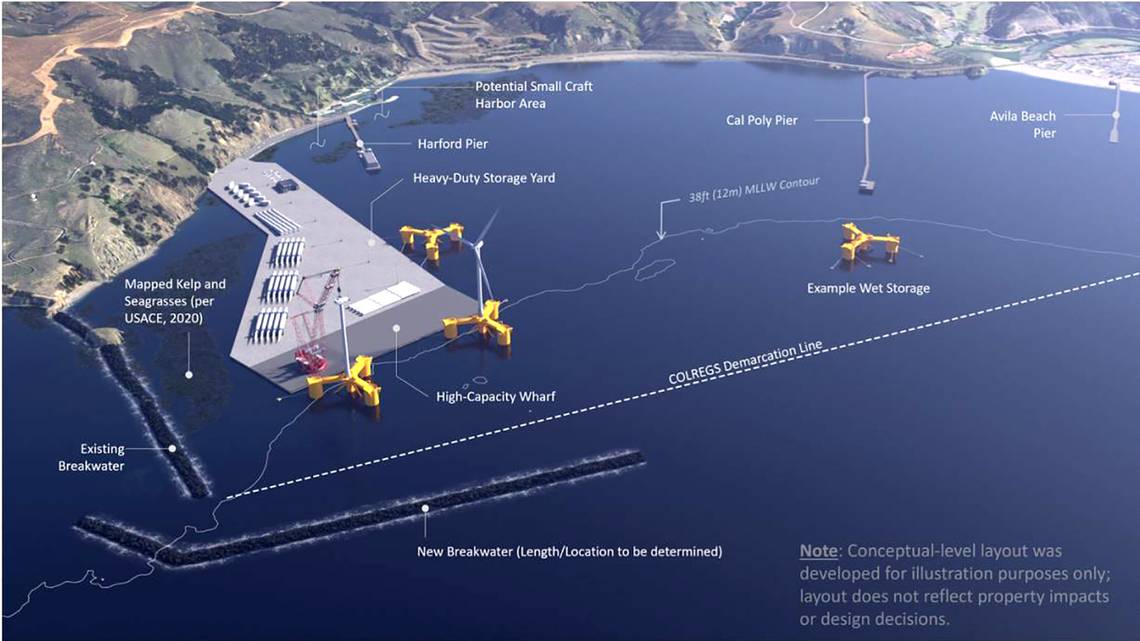 Port Infrastructure for Offshore Wind
The installation of the proposed wind farm off the coast of San Luis Obispo County will require a deep water port. The components of the windmills can only be transported by ship because the blades are too large for surface transport. The components will be assembled at a port and then towed out to the wind farm site.
There are three types of port terminals that will be needed to develop offshore wind.
1) Staging and Integration Facilities - to receive, stage, store, assemble, load out offshore wind components
2) Manufacturing/Fabrication Sites - receive raw materials and create components that are large and can only be transported on water
3) Operations and Maintenance Facilities - these are smaller facilities and should be close to the wind farm
REACH released its report, "Central Coast Emerging Industries Waterfront Siting and Infrastructure Study." It covered only SLO and Santa Barbara Counties. The best alternative identified was building an 80 acre assembly/maintenance wharf between Harford Pier and Point San Louis near Avila Beach.
Two other more extensive infrastructure studies are in progress:
1) SLO County's plans for $1 million in state funding for infrastructure, engagement with the three winning offshore wind developers and coordination with both the state AB 525 planning process and
2) the federal West Coast Port Strategy Study that NREL is leading. Community dialogue and engagement with tribal, fishing and other Central Coast stakeholders will be essential in exploring these options further.
Coastal Energy Storage Projects
Several energy storage projects are being considered in SLO County. Currently, the only one actively seeking a permit is the proposed Vistra – Morro Bay Battery Energy Storage System (BESS) would be located on the site of the closed Morro Bay Power Plant, near Morro Rock. The power plant closed in 2014.It would store 600 megawatts and be the largest battery storage facility in the world. Here is a Vistra presentation to the Morro Bay City Council in February 2021. In June 2021, the Morro Bay City Council approved a binding Memorandum of Agreement with Vistra to move the project forward. Vistra will need to seek approvals from San Luis Obispo County, the California Coastal Commission and the California Independent System Operator (CAISO
Vistra is the developer of the Moss Landing Battery Storage Facility, which went online in December 2020. Sierra Club supported this project. In September 2021, scorched lithium-ion battery packs and melted wires were discovered – there was lots of smoke but no fire.